With english subtitles

A Balkan war veteran – who is now a homeless alcoholic – dreams that he is a tree growing inside the ruins of his house, which was destroyed in a bombing raid.
Un veterano de las guerras balcánicas –convertido ahora en un vagabundo alcohólico- sueña que es un árbol que crece dentro de las ruinas de su casa, destruida por un bombardeo.
Dossier of the feature film Y. 2012. English.
Dossier del largometraje de ficción Y. 2012. Castellano.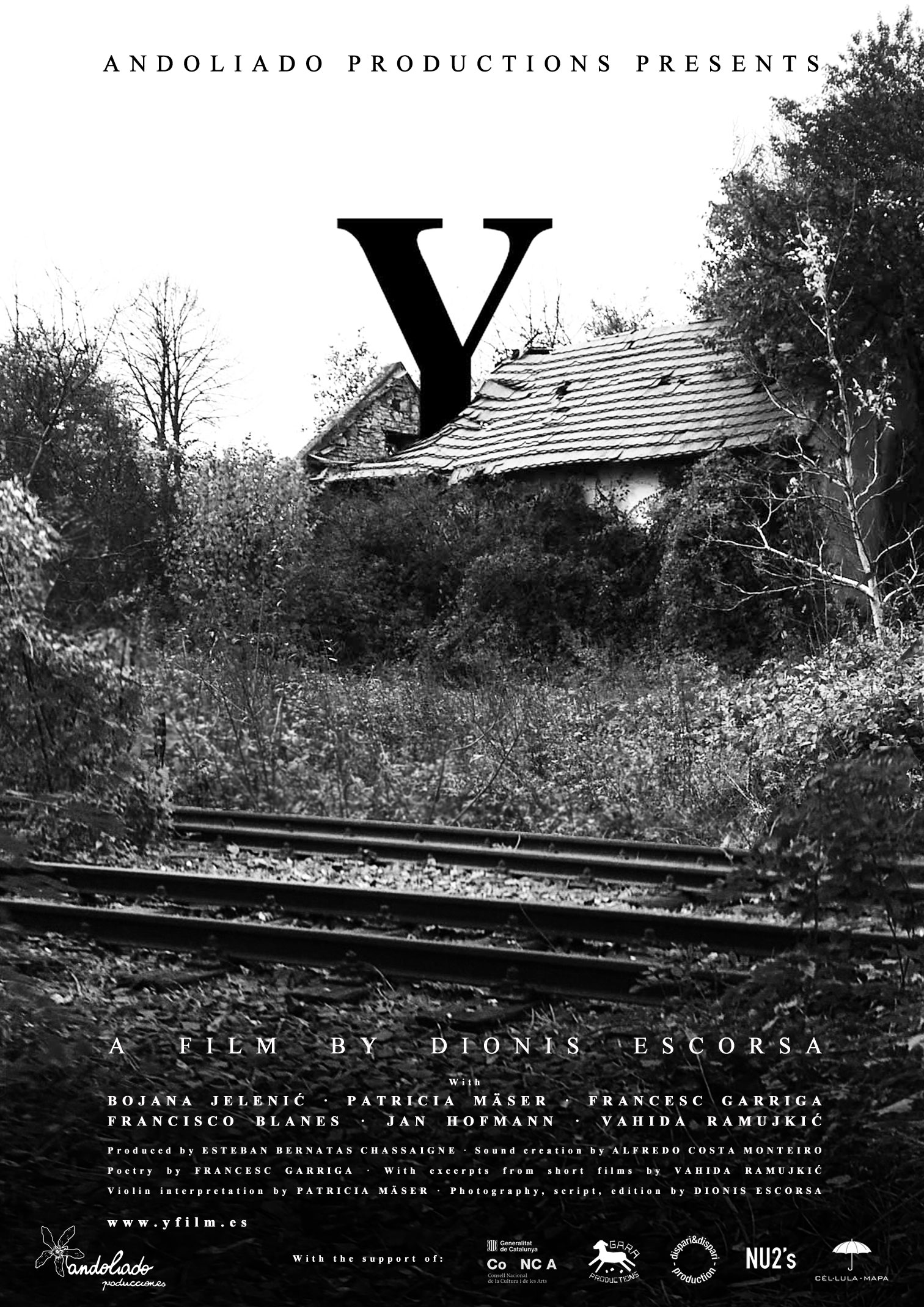 A film by Dionis Escorsa
Direction, script, camera, edition: Dionis Escorsa
With: Bojana Jelenic, Patricia Maeser, Fran Blanes, Jan Hofmann, Francesc Garriga, Vahida Ramujkic
Sound creation: Alfredo Costa Monteiro
Postproduction: Esteban Bernatas / Andoliado Productions
2012 · 96 min


Screenings:

Xcèntric film festival · CCCB Barcelona
Kino der Kunst · Arri Kinos · Munich
Picknic Film Festival · Santander
CineMad film festival · Cines Berlanga · Madrid
Flux festival video d'autor · Centre d'art Santa Monica · Barcelona
IBAFF · Filmoteca · Murcia
El Ojo Cojo · Filmoteca, Madrid / Cinemes Boliche, Barcelona

Exhibitions:

"Zrak i Vrag" · Curated by Arto Ushan · KCB · Belgrade
"Turbulencias" · Curated by Nimfa Bisbe · Caixaforum Barcelona
"Reset" · Curated by Valentin Roma · Galeria Palmadotze · Vilafranca del Penedés
"Remote Conflicts - Interchangeable Scenes" · Curated by Arto Ushan · Neu West Berlin · Berlin

Adquired by the Caixaforum Collection · Barcelona

Best feature fiction film at
El Ojo Cojo Film Festival · Madrid / Barcelona
Nominated to the best opera prima · IBAFF · Murcia