The Absentee
El ausente
Videoinstallation that try to show the phantasmagoric side that is inherent in all pictures.
A projector illuminates a chair, causing its shade on a near wall. The image that this light contains, the video image of a person, appears sitting in this shade. The real chair remains empty.
The portrayed man seems absent, too. The indecipherable gestures that he makes during the hours of projection, lack logic and prevent the spectator to find an argumental thread. They are the movements of a crazy person, of somebody not present, immersed in another reality, excluded.
The Greek root of the word "Phantom" (fae, faos, fos) expresses the notion of light, implying a coming to light, that is, shining, appearing, presenting oneself, representing oneself... and it comes from fantasy, which is defined in turn as "appearance, show, image."
An actor is a body that brings a ghost to life.
That which cannot be spoken is what organises the ghost.
Jacques Lacan
Videoinstalación que busca mostrar el lado fantasmagórico inherente a toda imagen.
Un proyector ilumina una silla, causando su sombra en la pared próxima. Su luz contiene la imagen de una persona, que aparece sentada en esa sombra. La silla real permanece vacía.
El personaje retratado parece también ausente. Los gestos indescifrables que hace durante las 5 horas que dura la proyección carecen de lógica y previenen al espectador de encontrar un hilo argumental. Son los movimientos de un loco o de un drogado, de alguien immerso en otra realidad, de alguien que no está presente.
La raíz griega de la palabra "fantasma" (fae, faos, fos) expresa la noción de luz, implicando un llegar a la luz, es decir, brillar, aparecerse, presentarse, representarse... y procede de fantasía, que se define a su vez como "aparición, espectáculo, imagen".
Un actor es un cuerpo que da vida a un fantasma.
Lo que no puede decirse, eso organiza al fantasma.
Jacques Lacan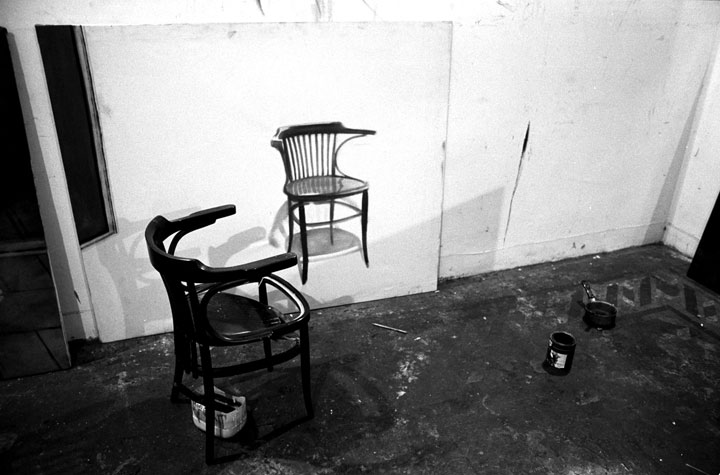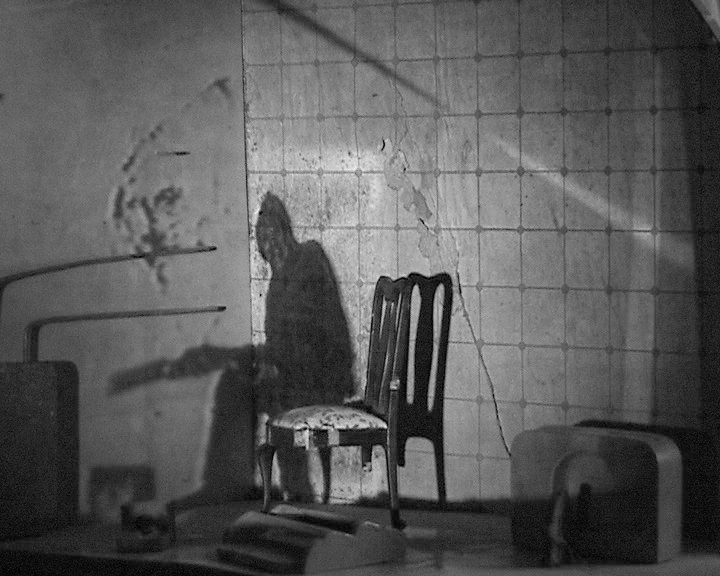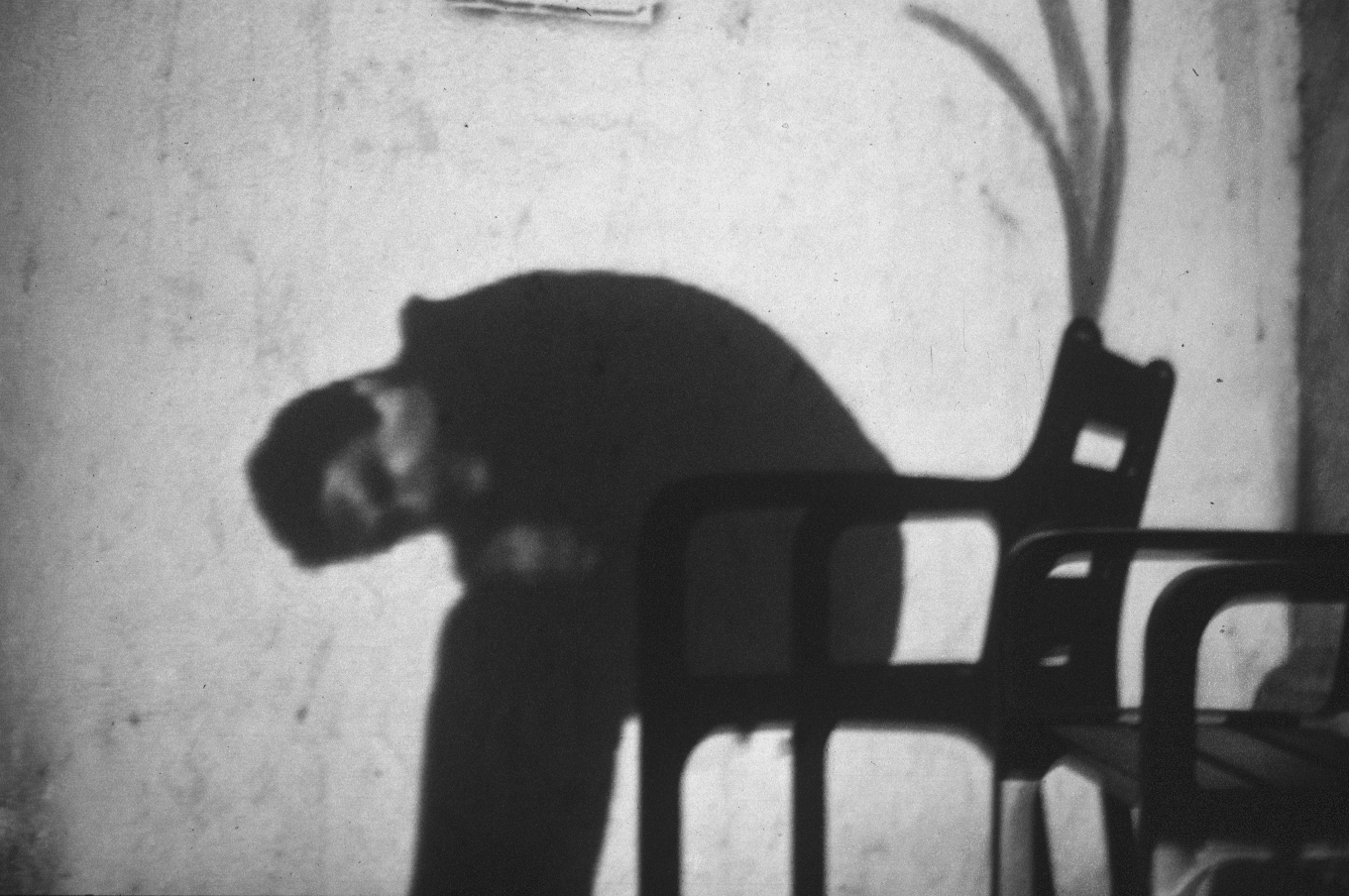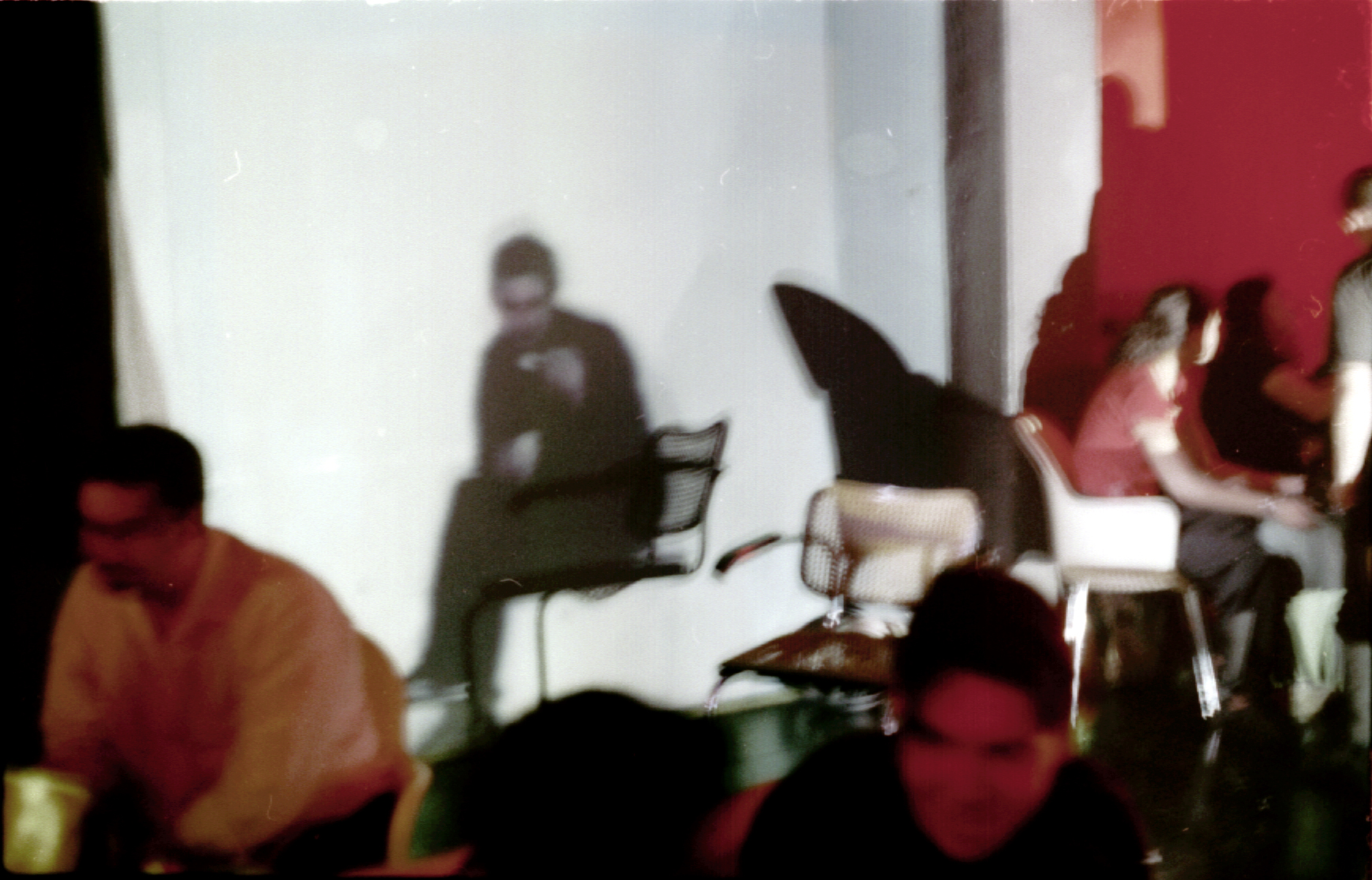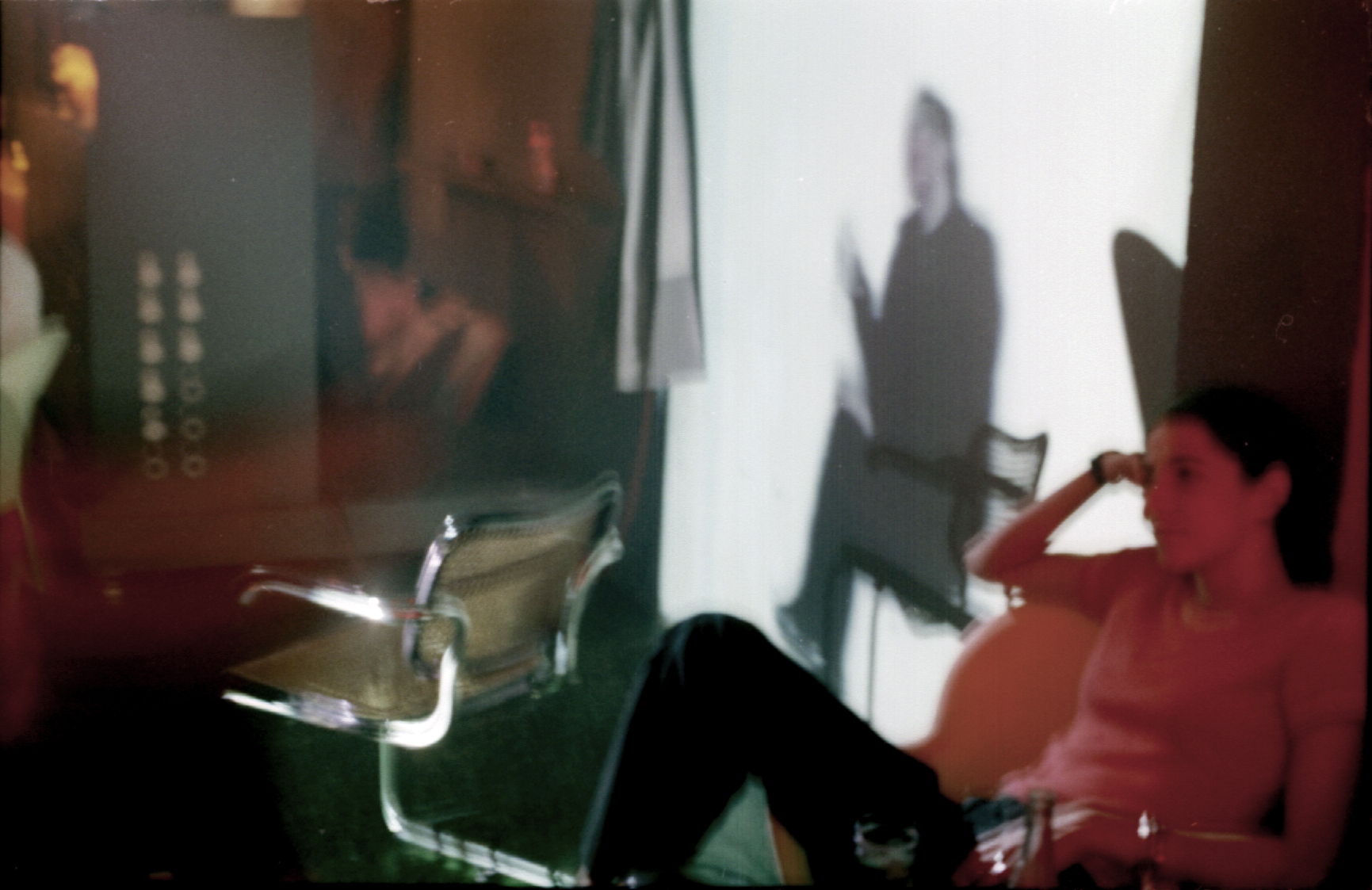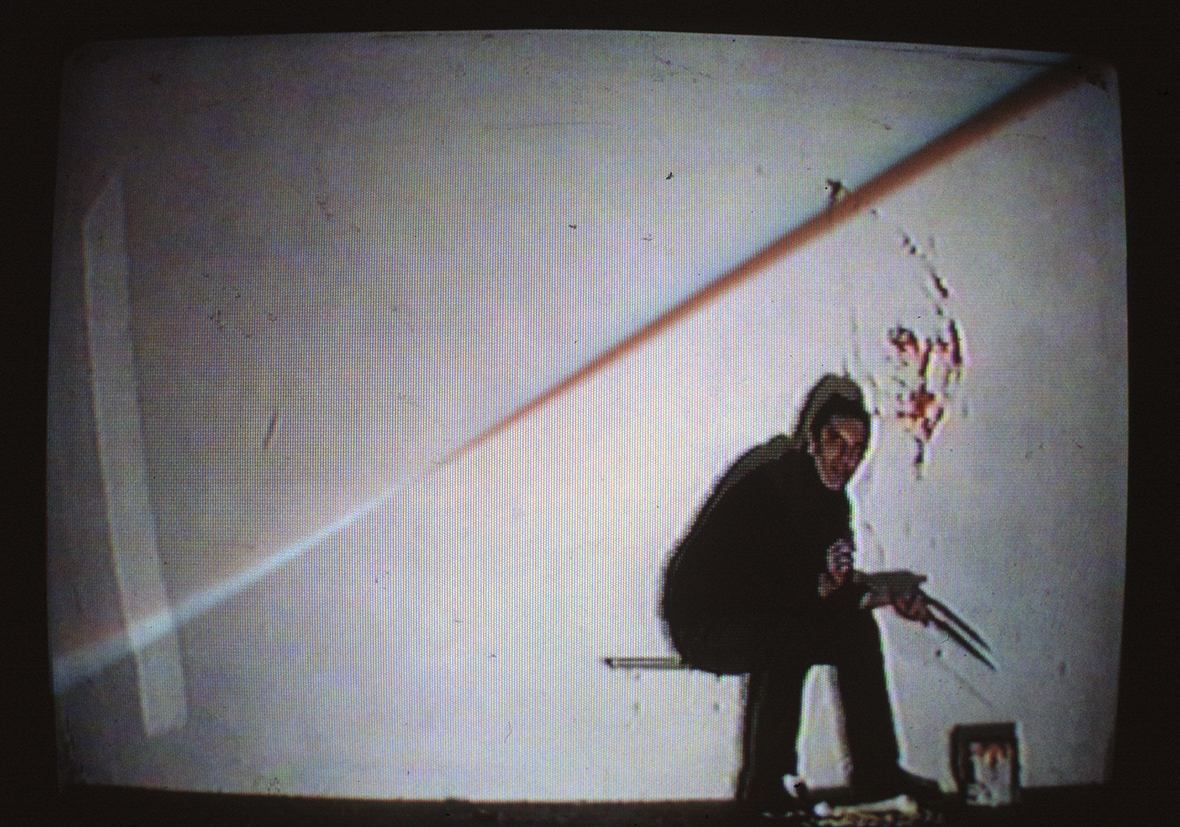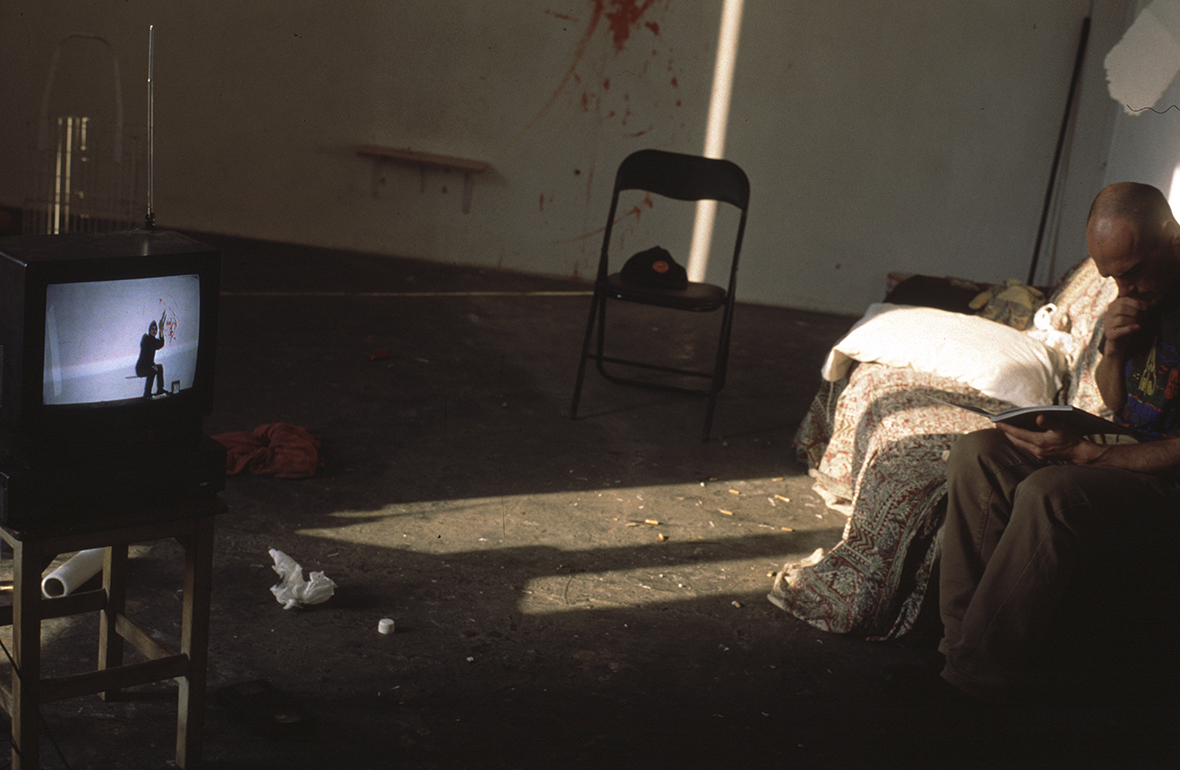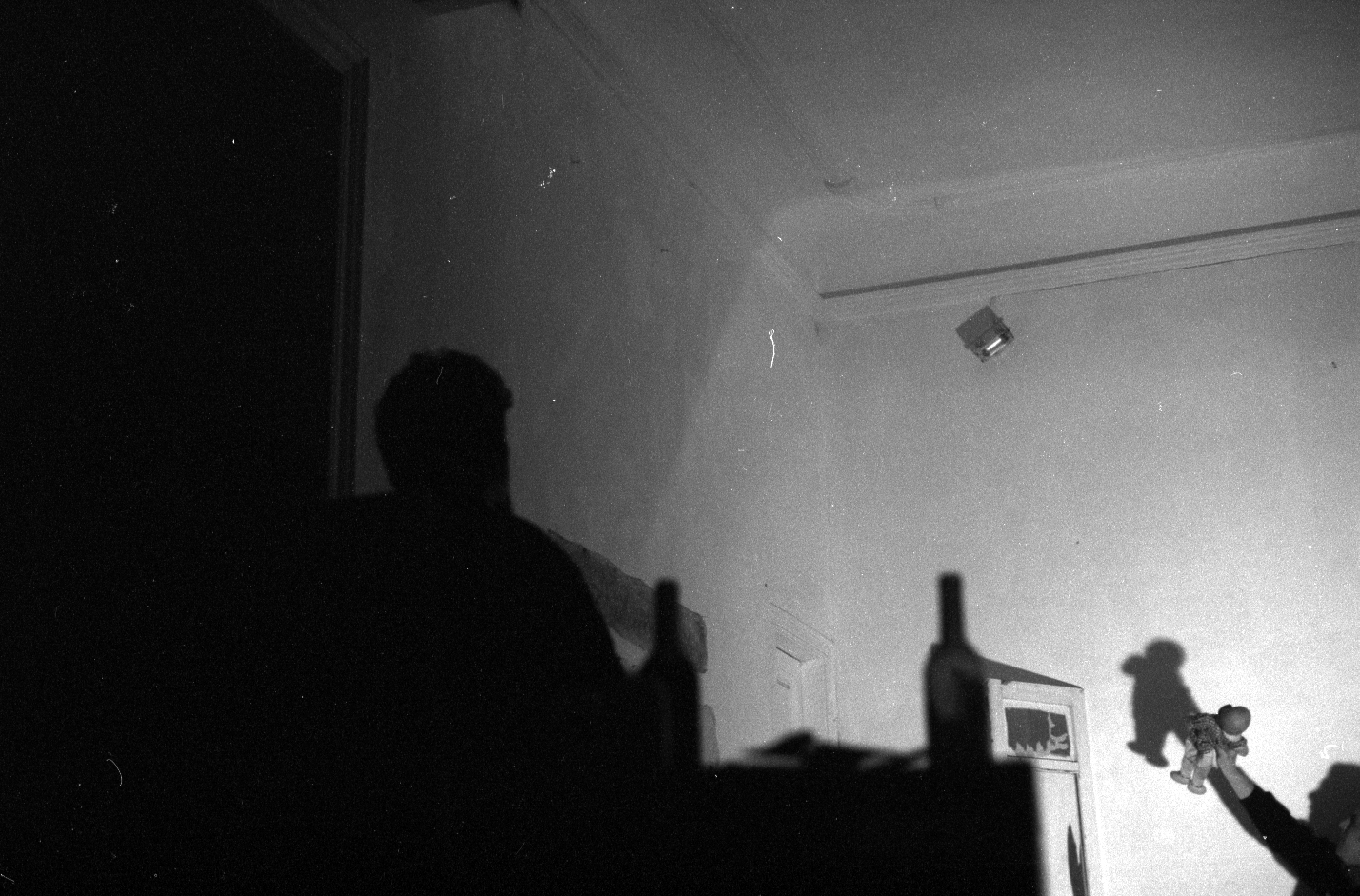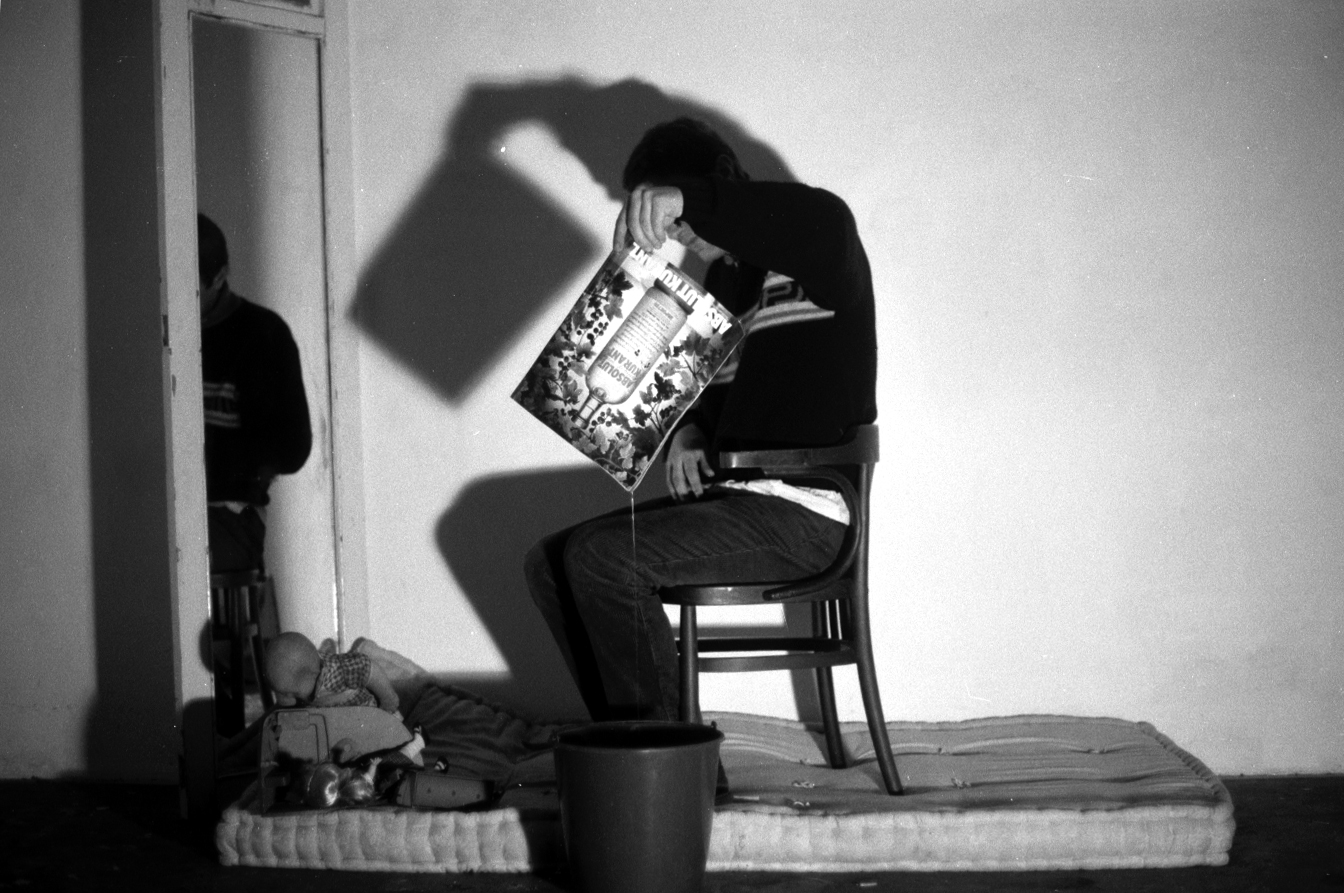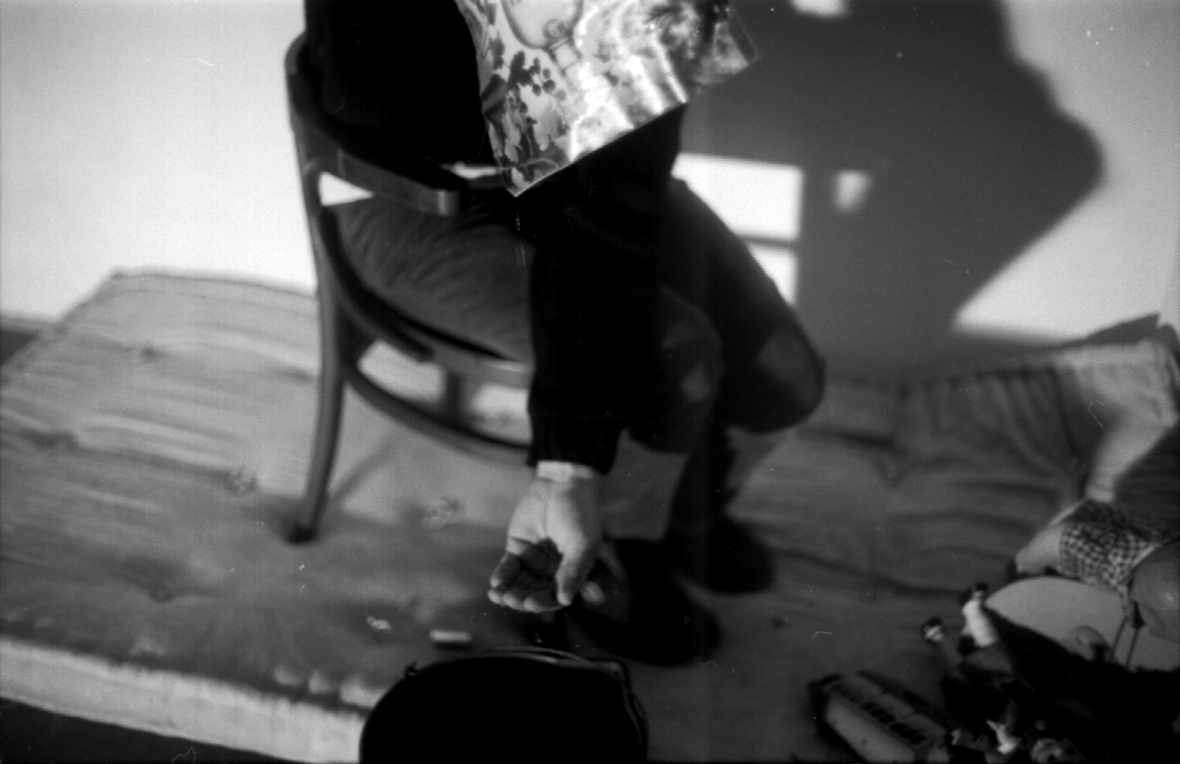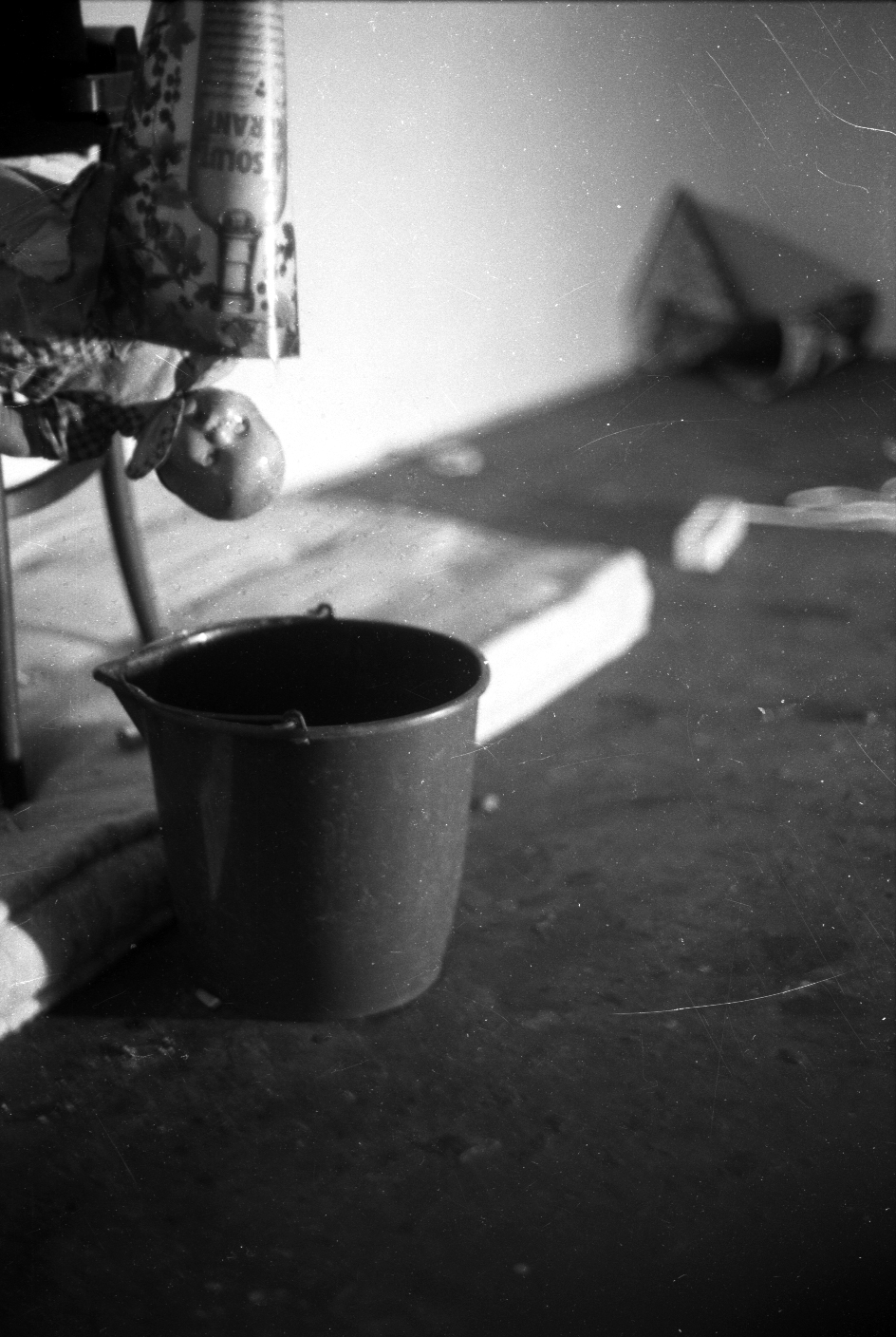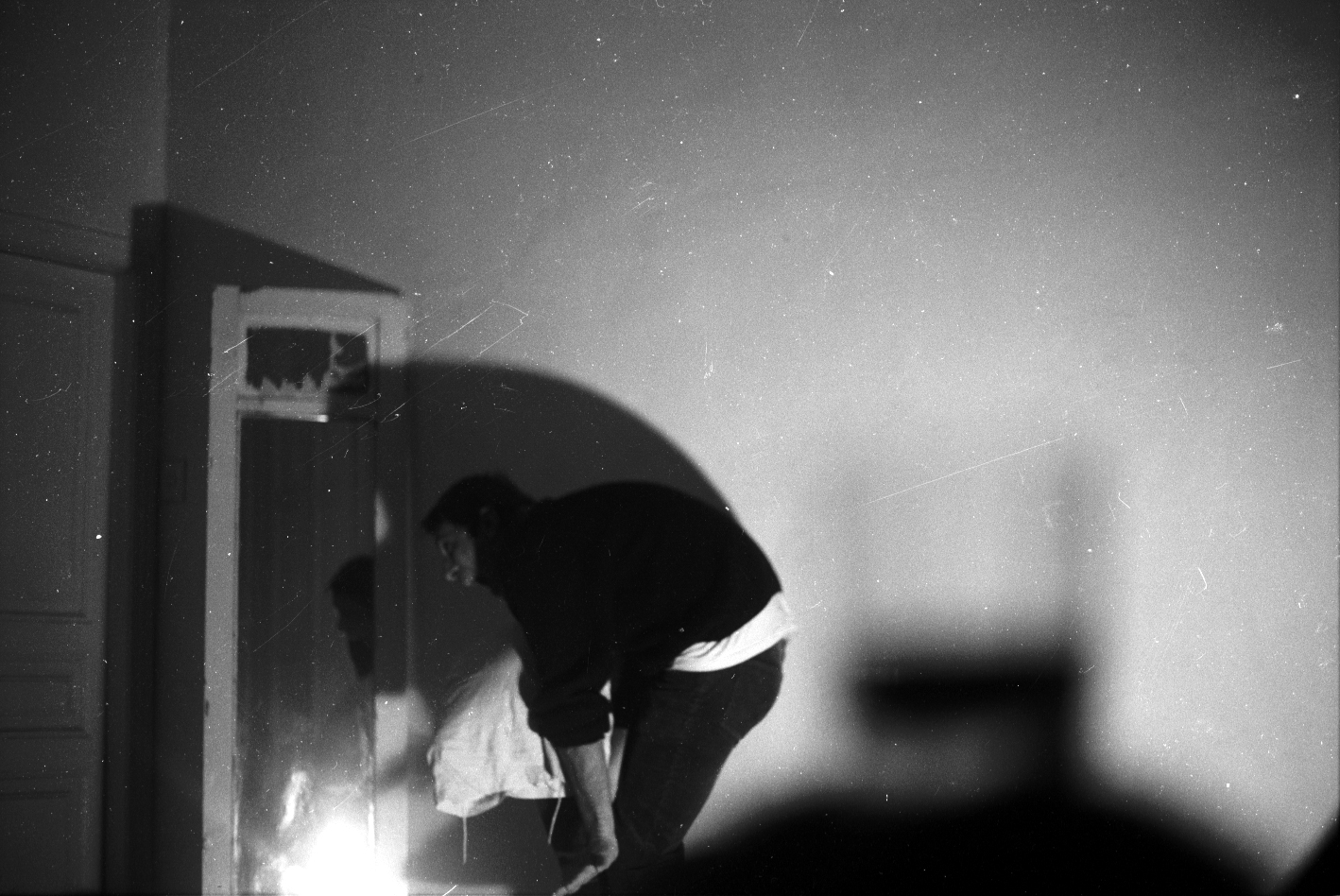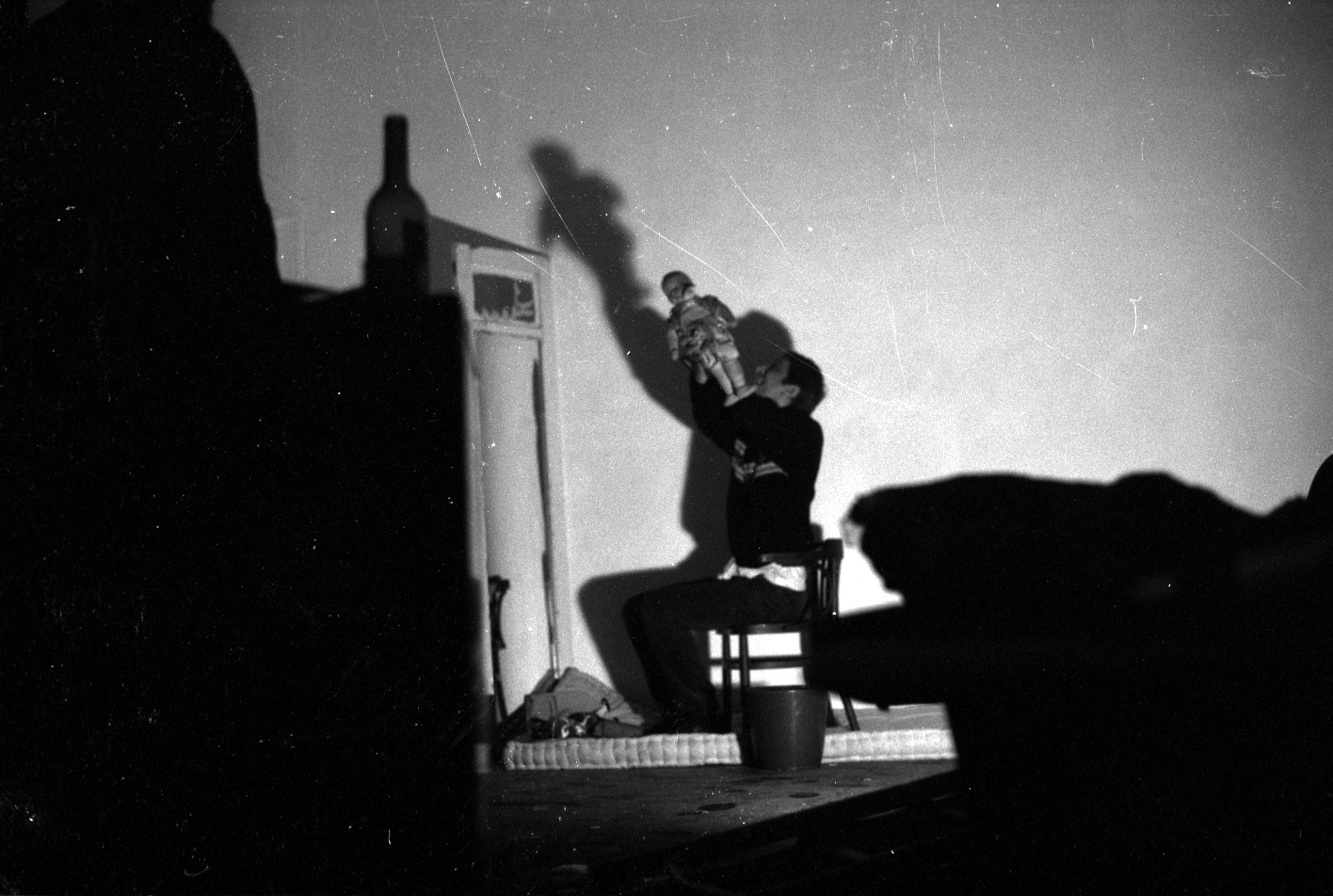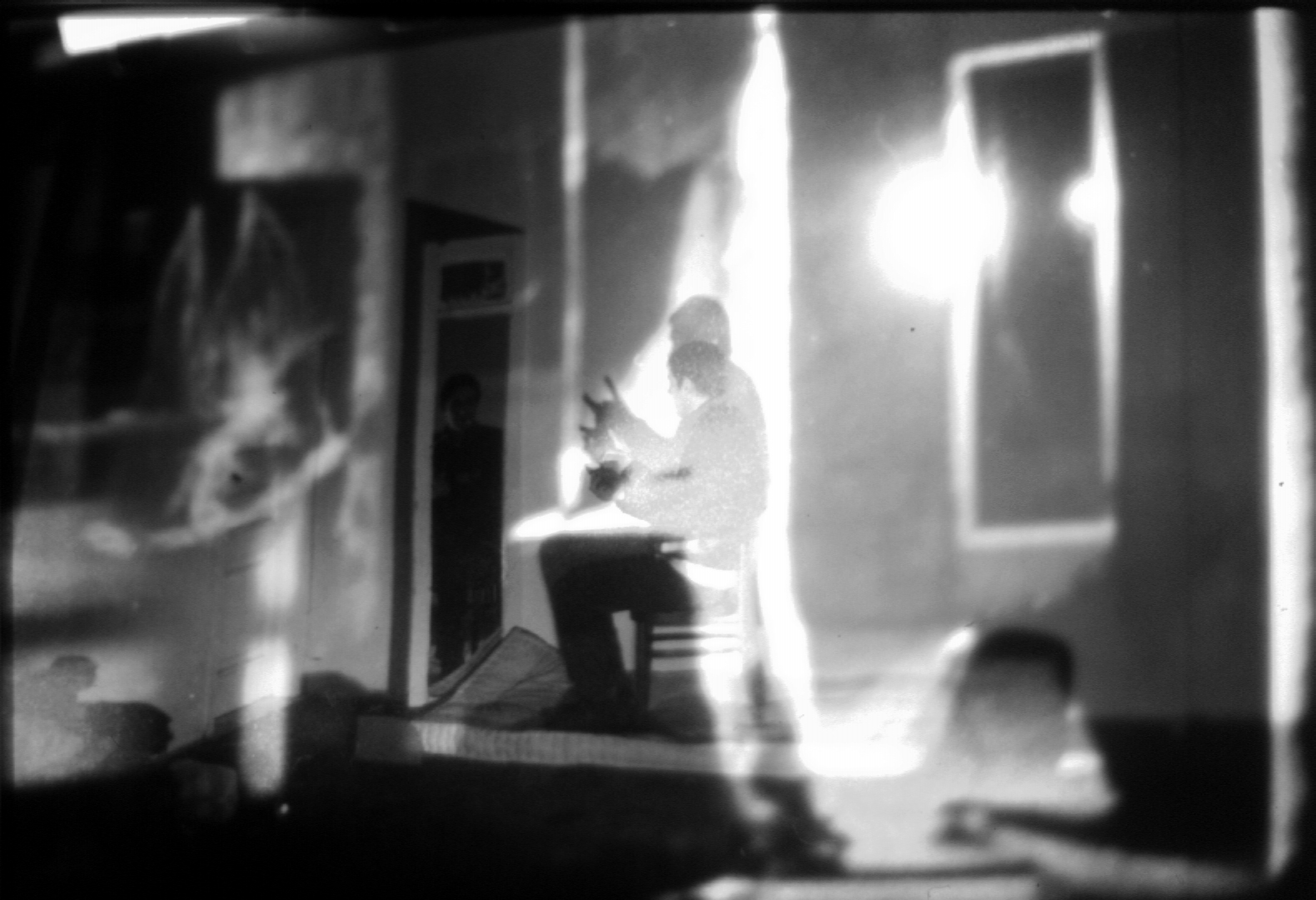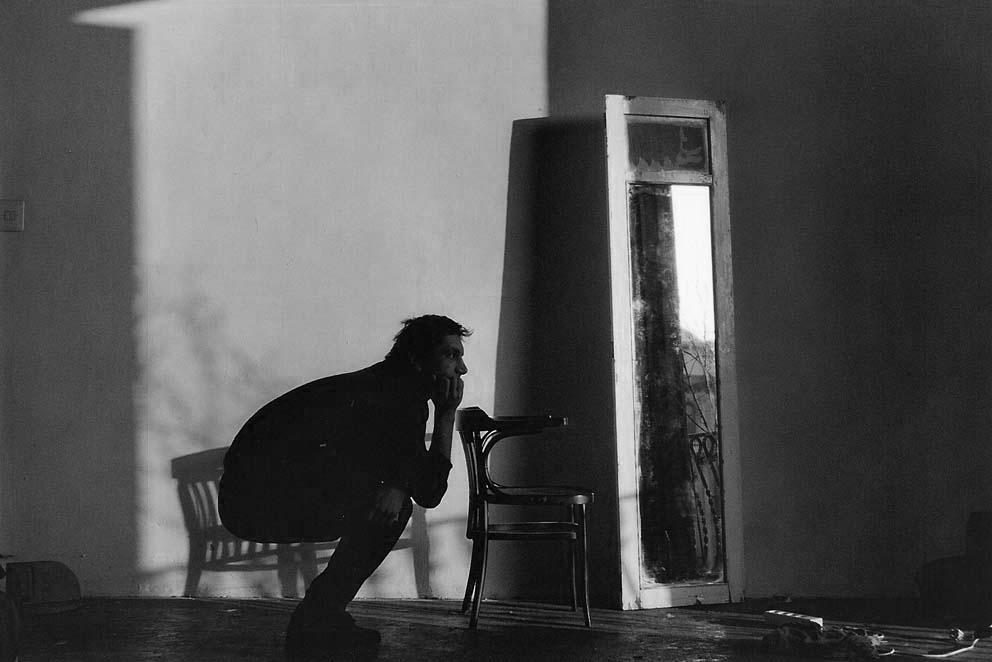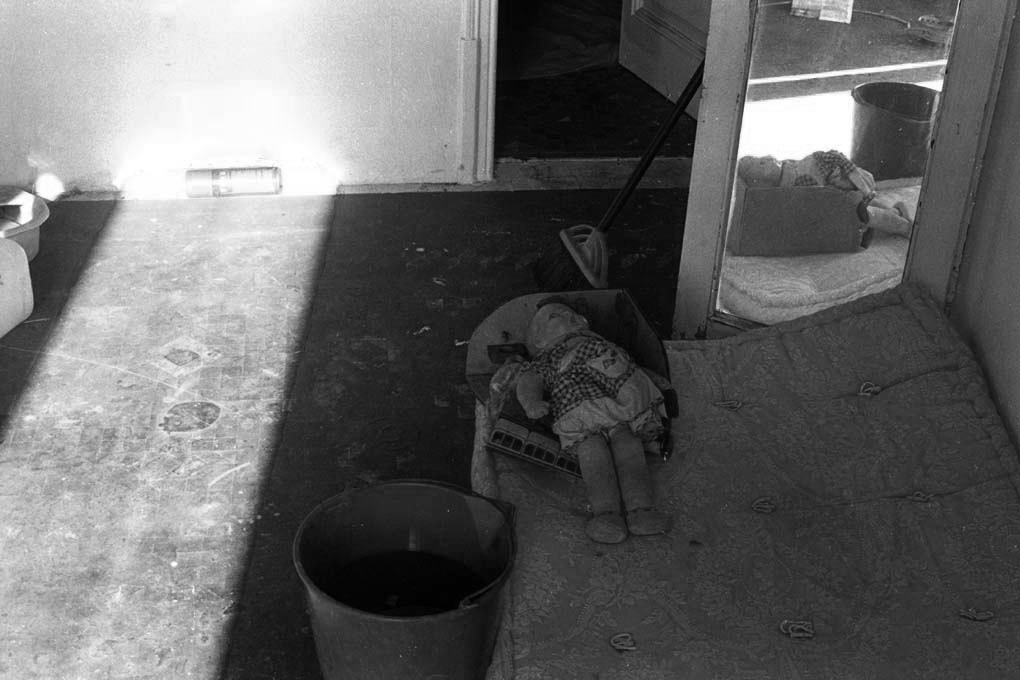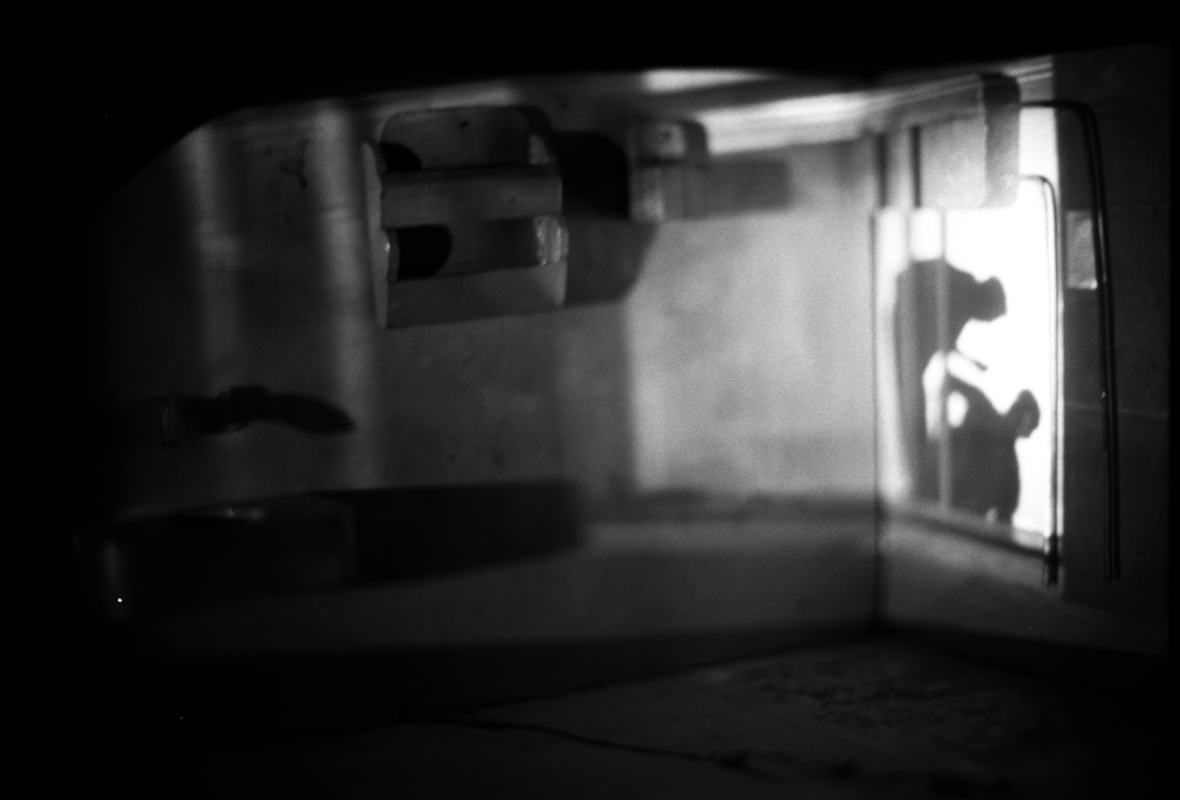 Actor: Darko Filipovic
2000 · Installation · Chair, videoprojector.
Shown at:
2000 The Absent one. City of words. CCCB. Barcelona.
The Absent one. Abaixadors 10. Barcelona.
To tell the truth is not the truth. Claramunt Gallery. Barcelona.
To tell the truth is not the truth · 38 sec · Without words