The Projector Dog · A Dirty White Cube
El perro proyector · Un cubo blanco sucio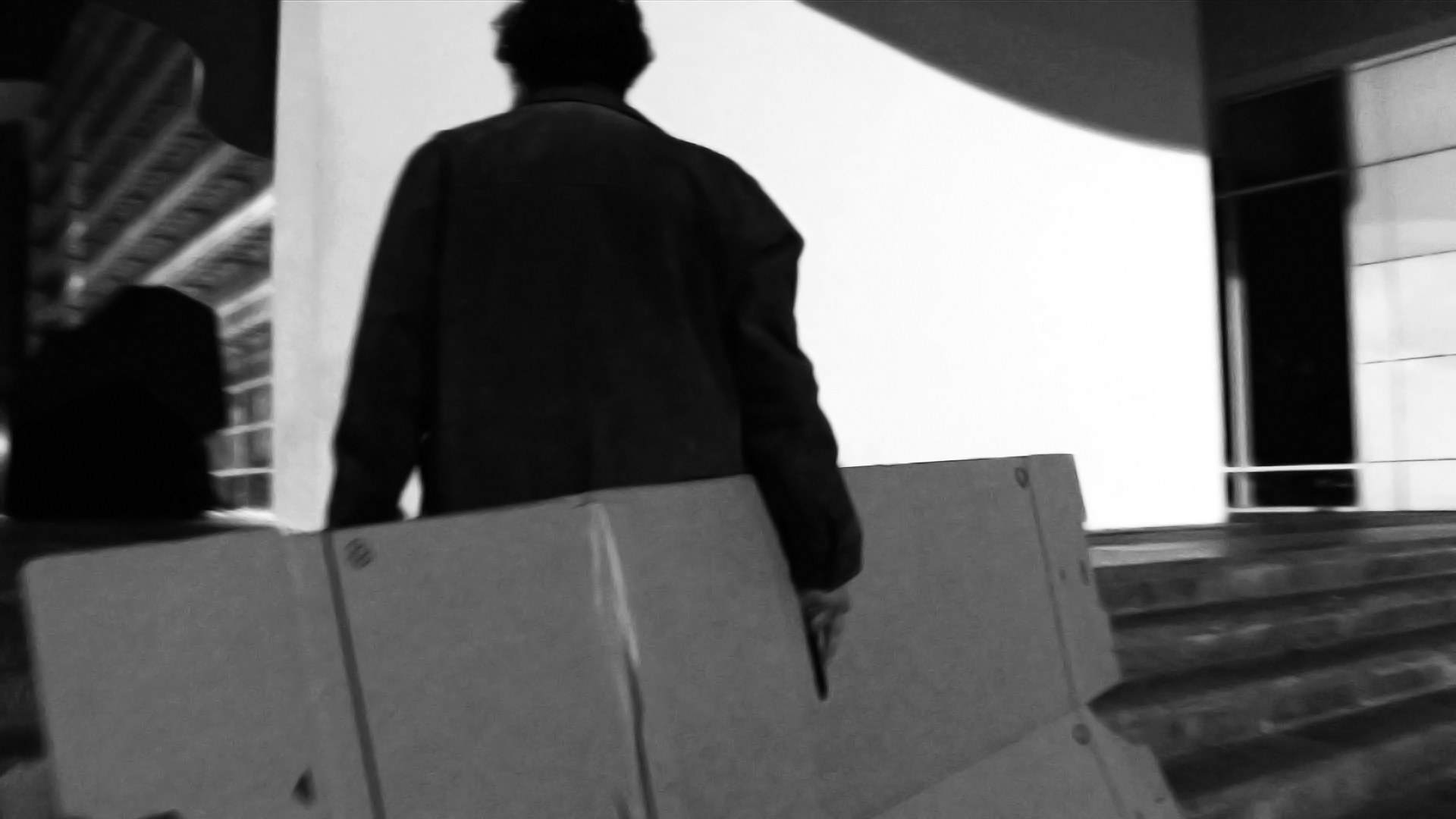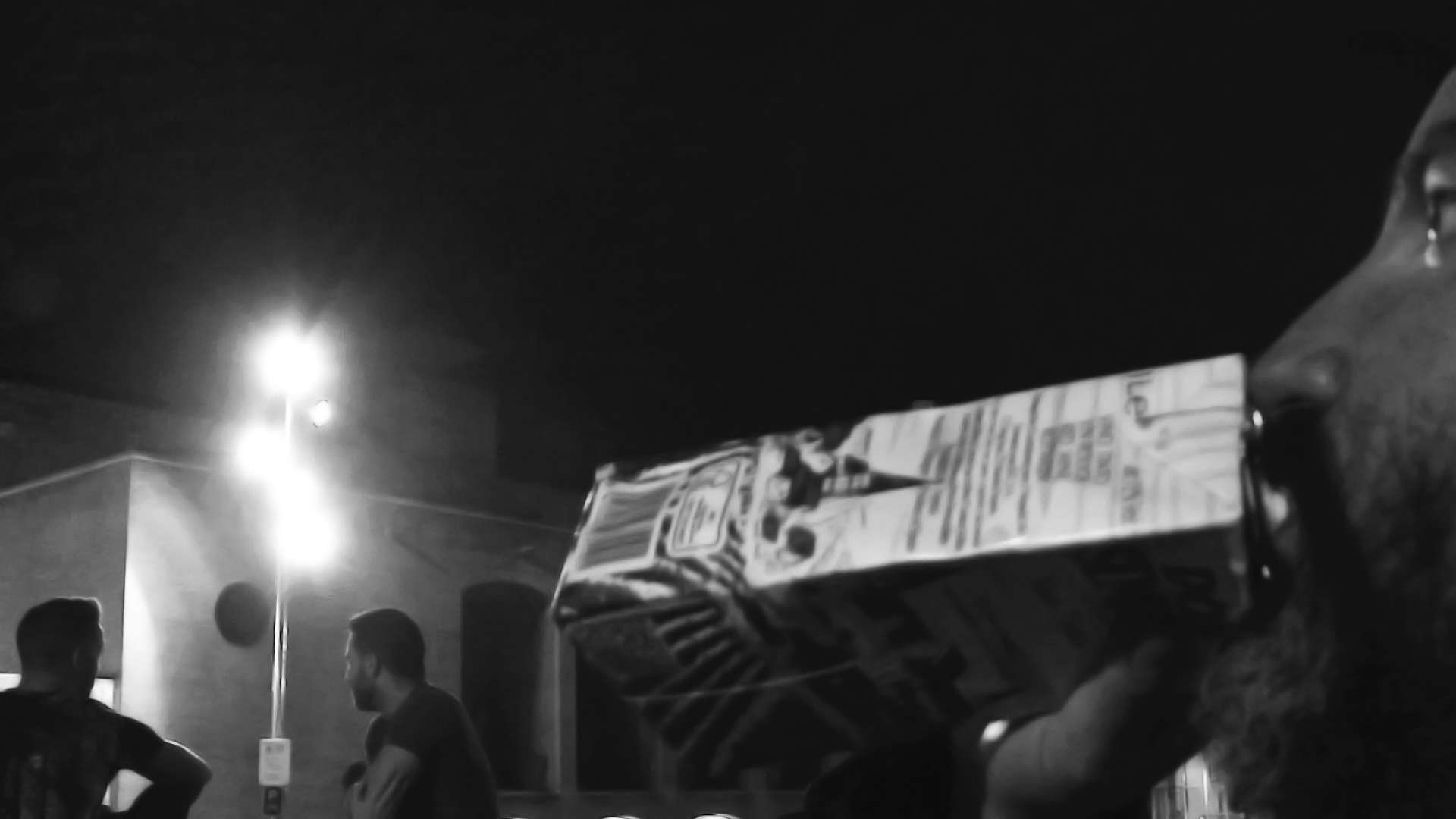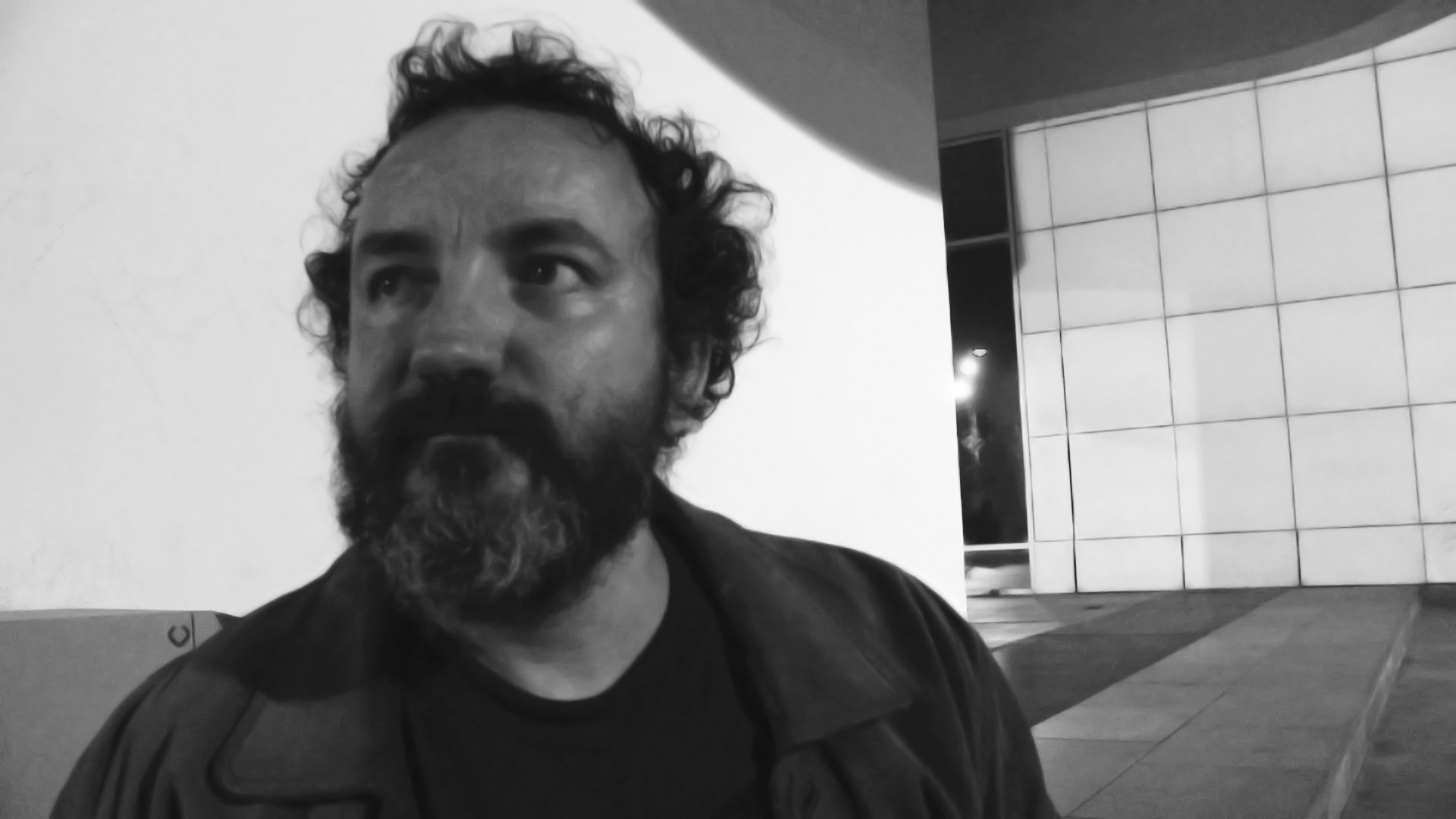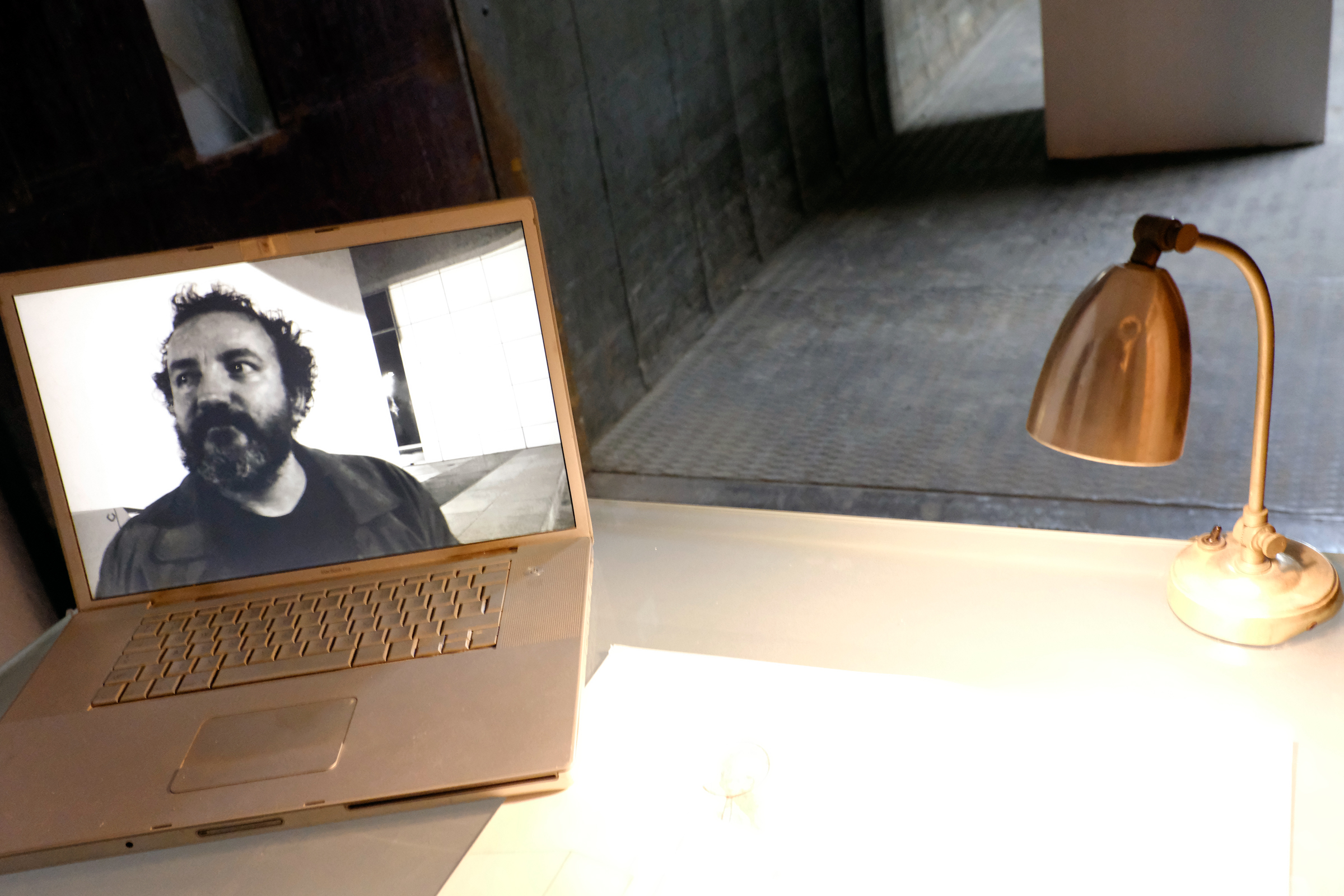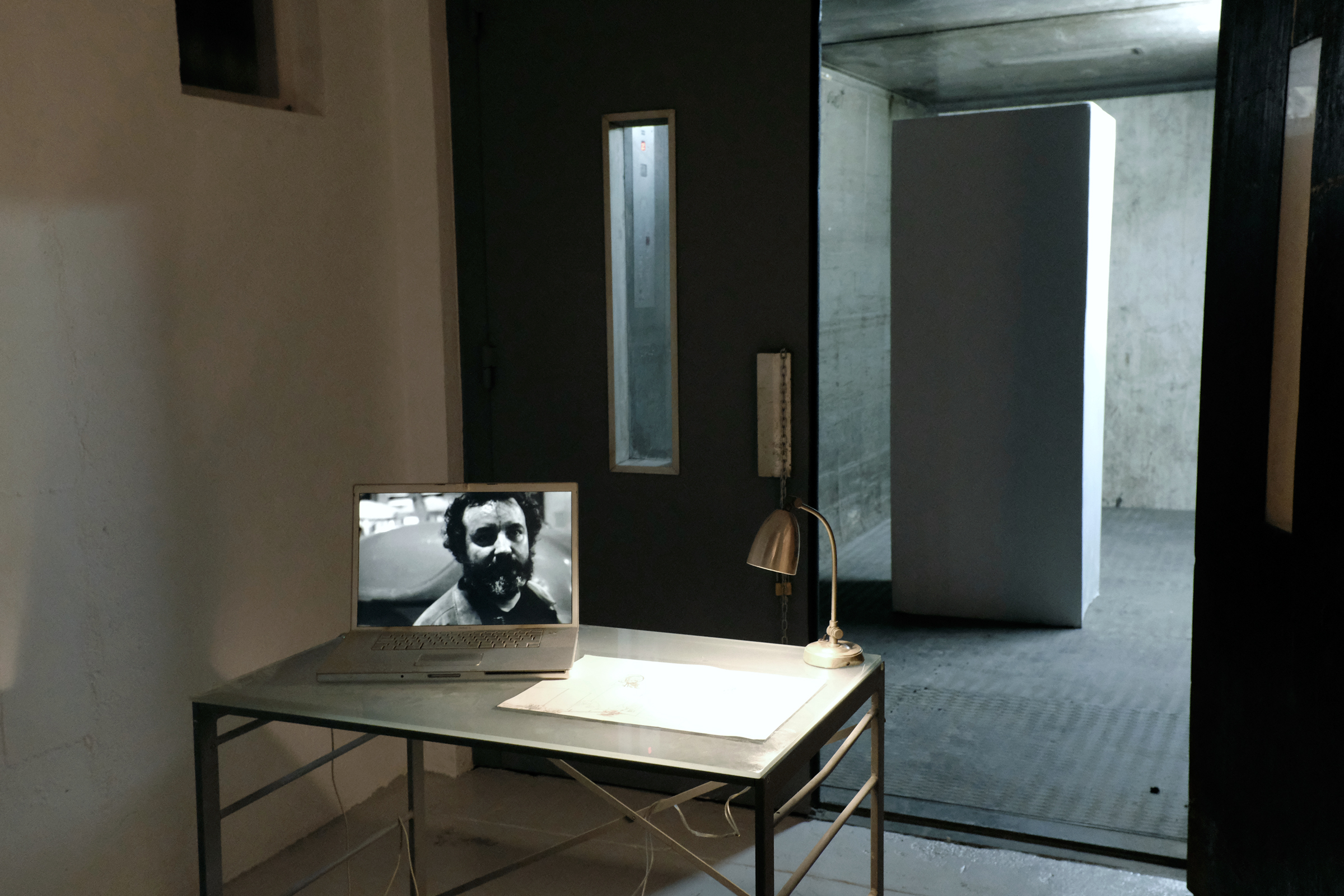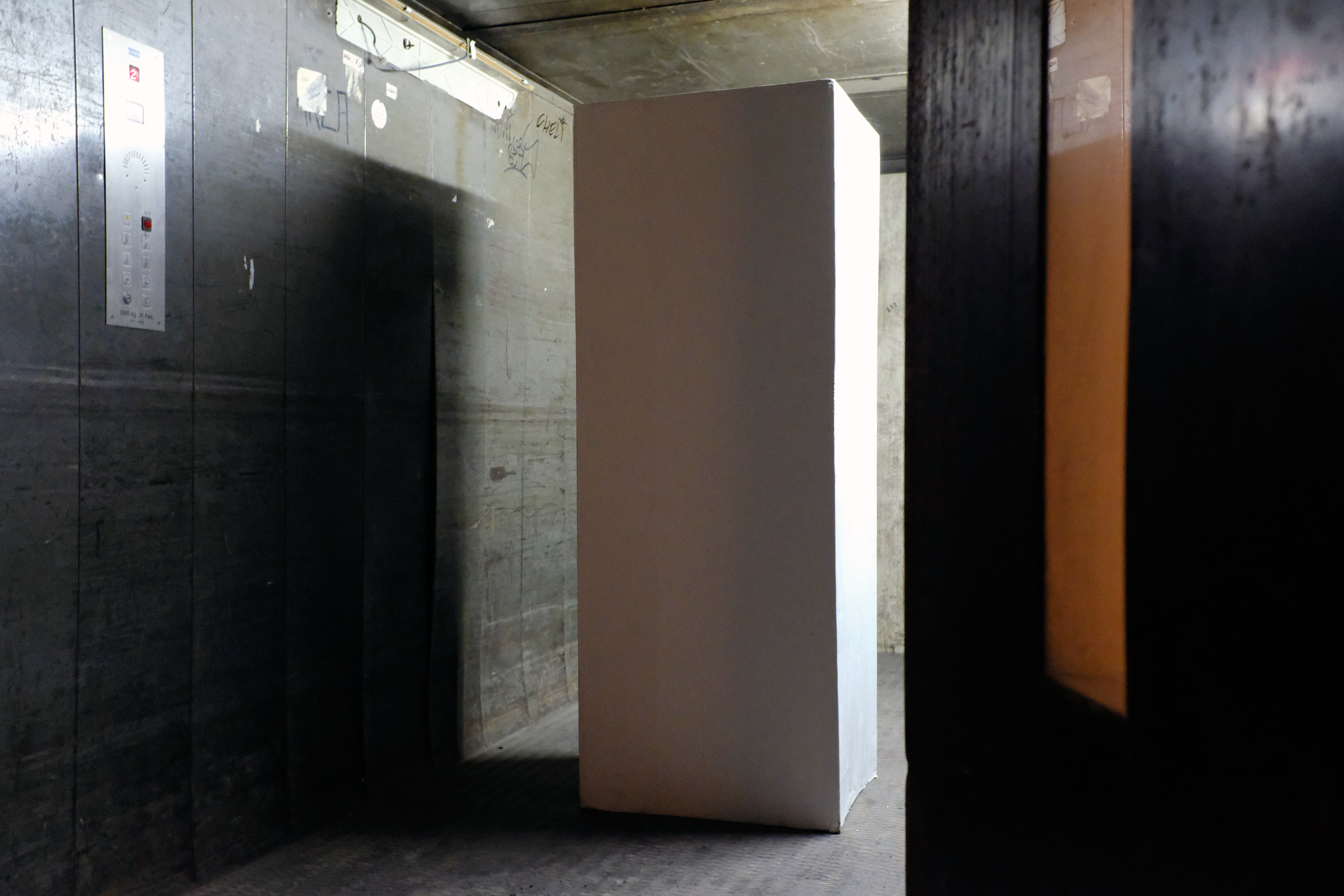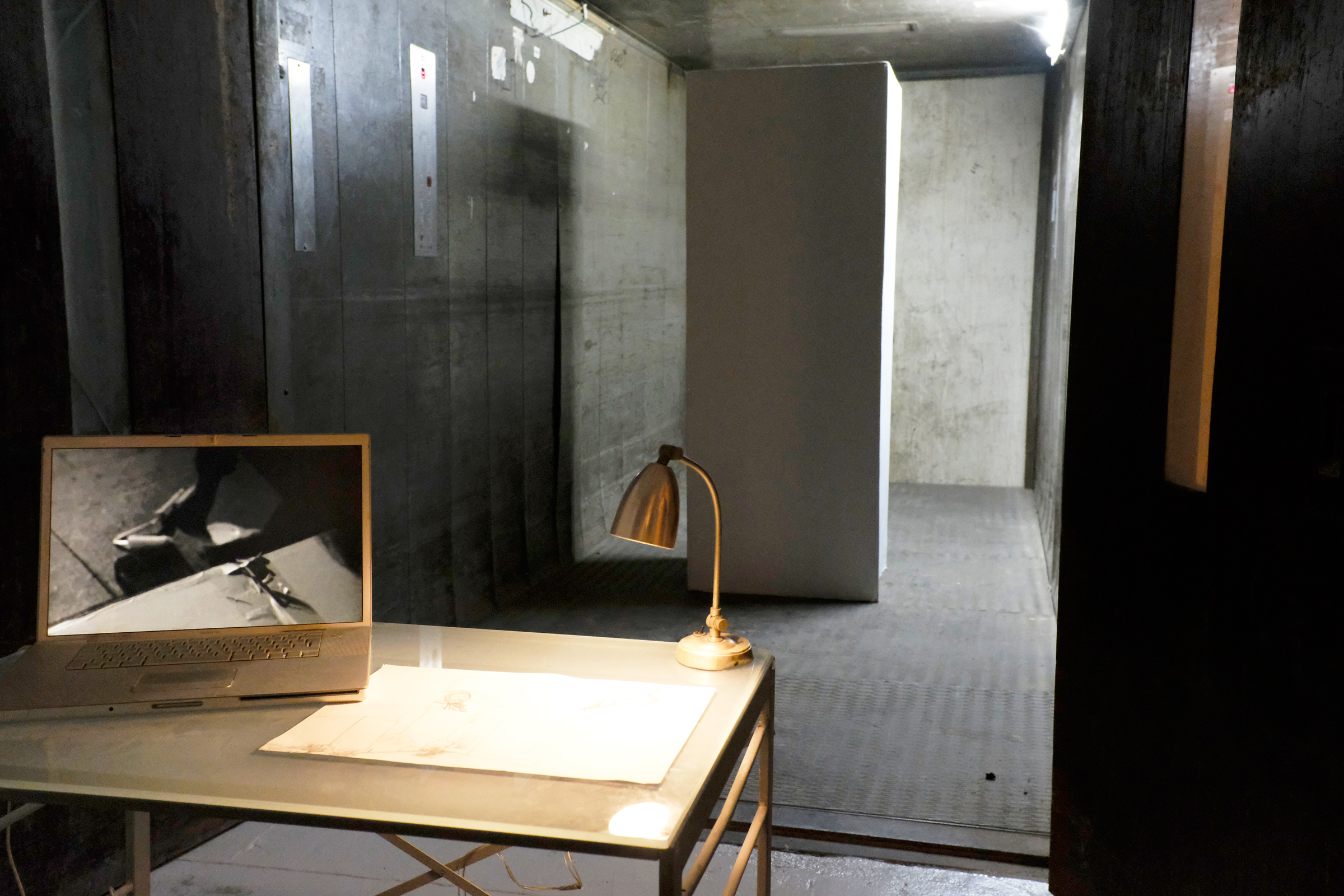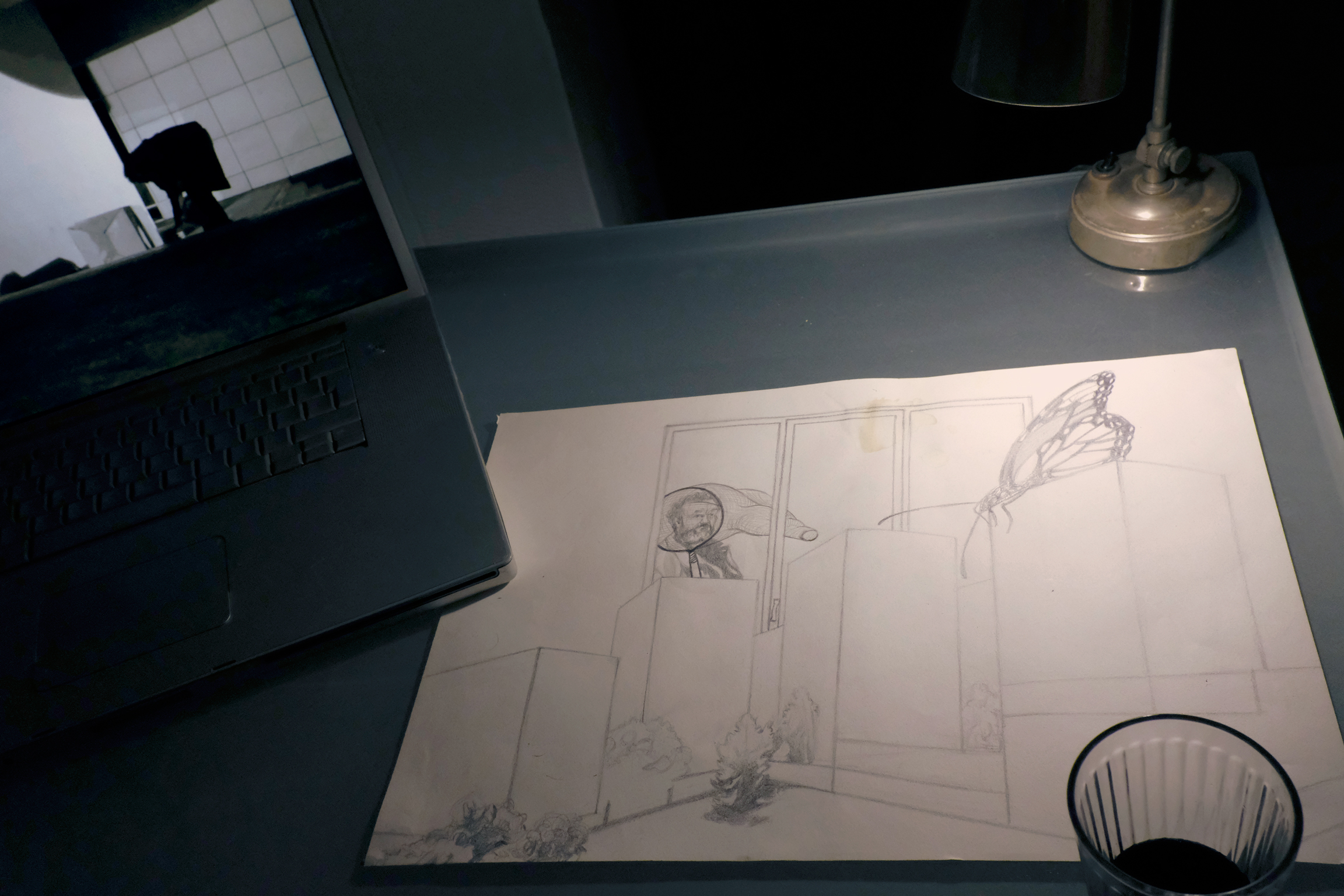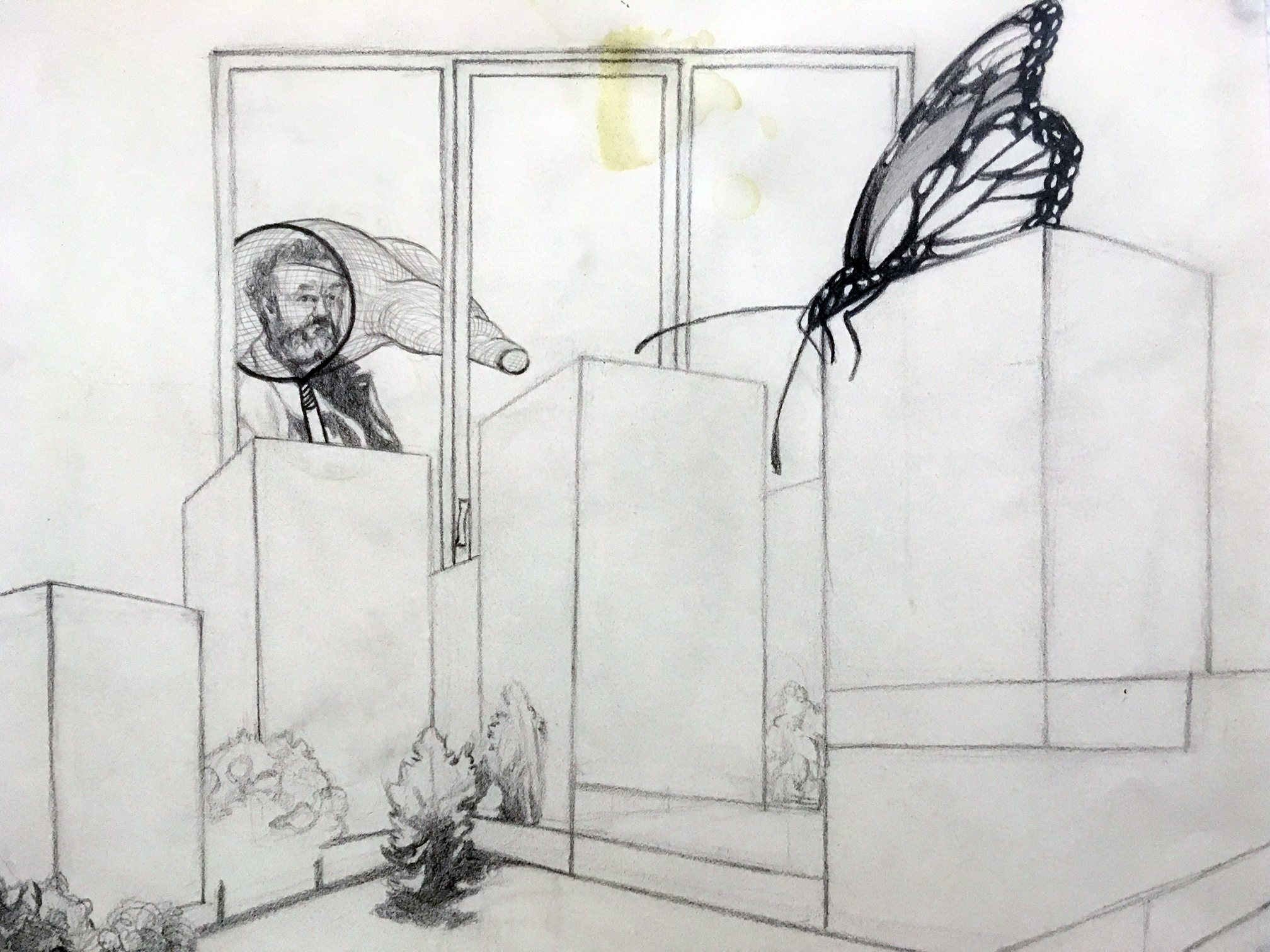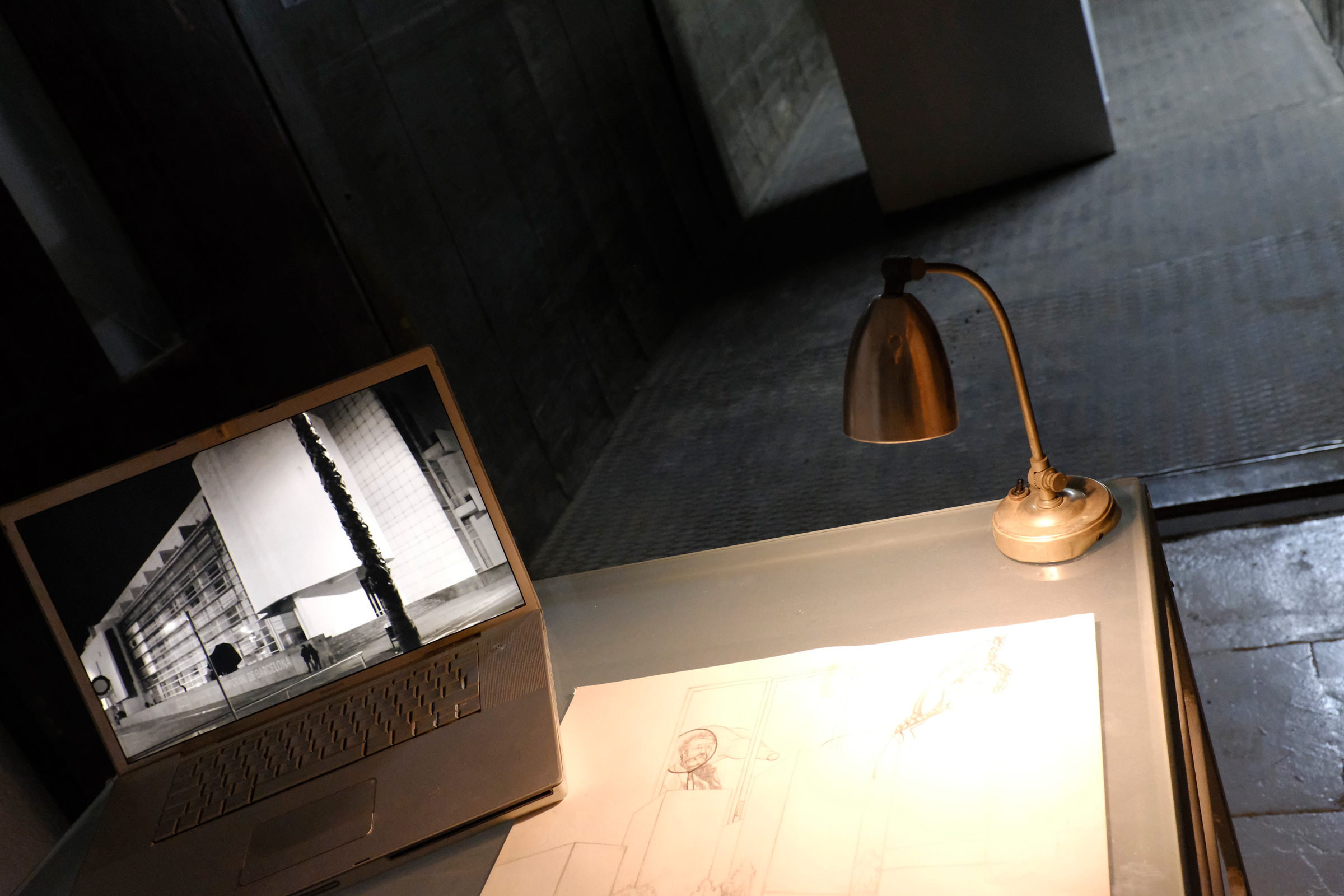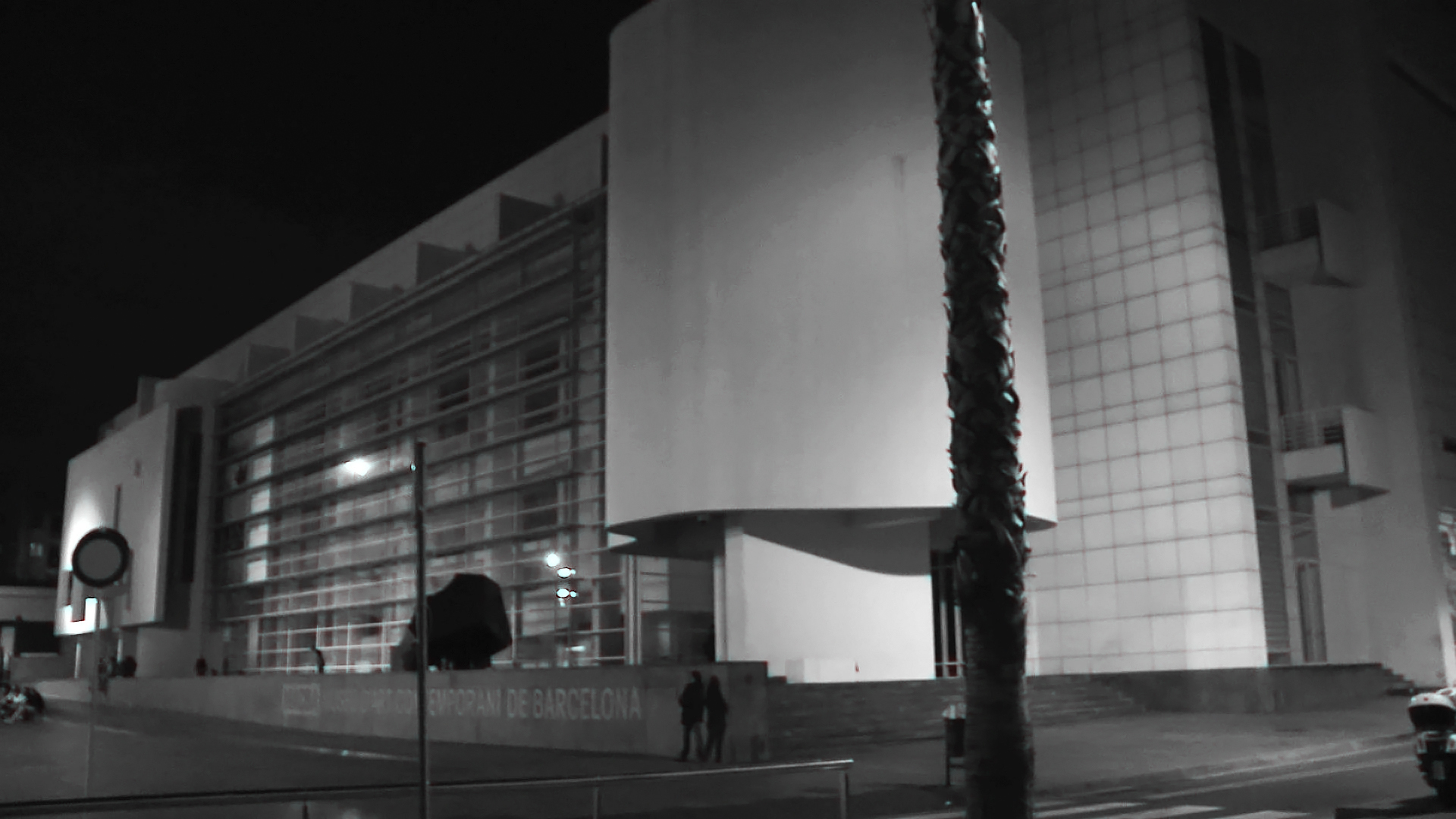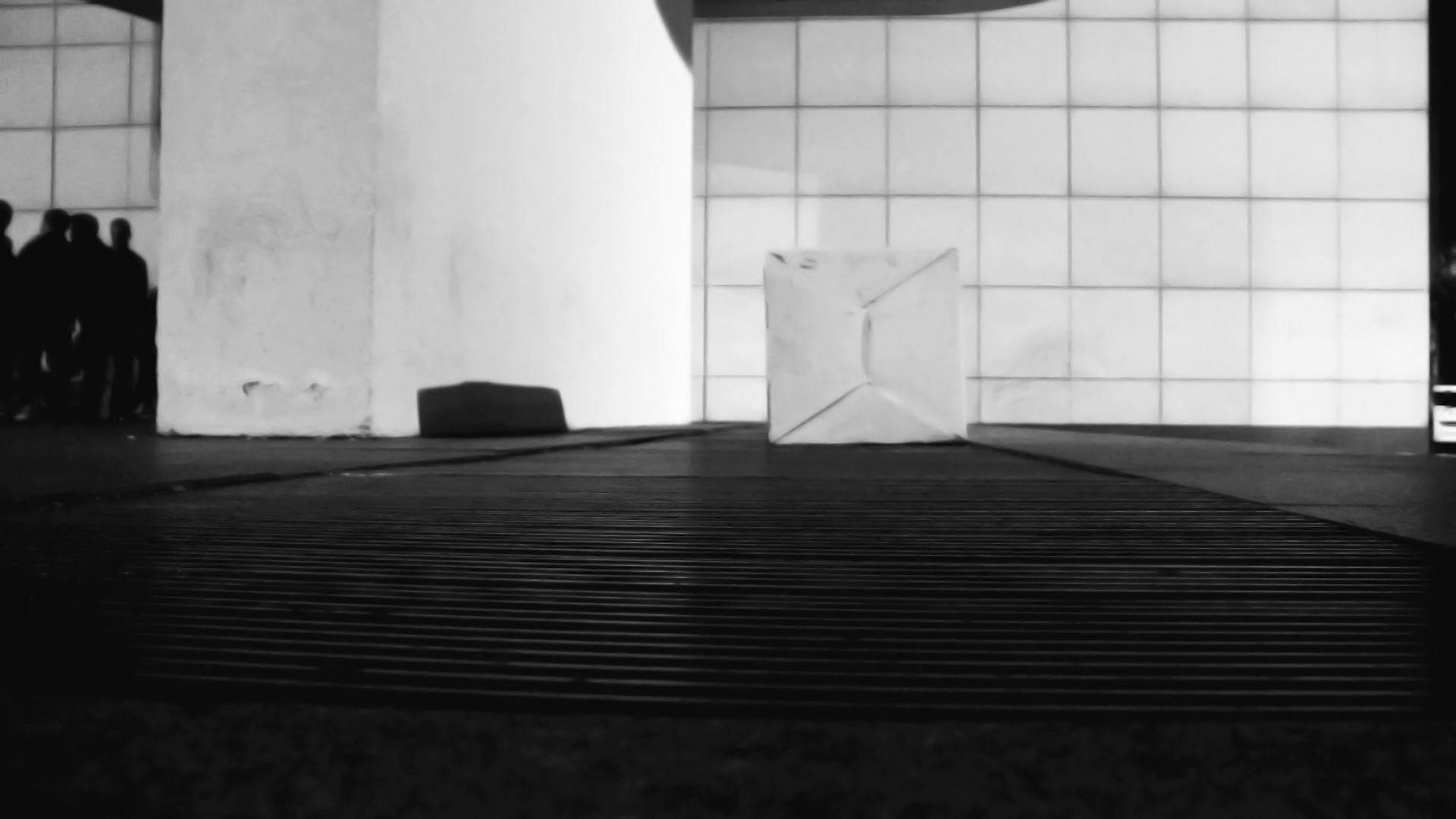 En este instante fecundo, habiendo penetrado obscenamente el artefacto viral a través de un proceso simbiótico en el cuerpo del ente ordenado, el emisor distante pero nihilísticamente coherente deja en el espacio asignado del cubo blanco esta caja de nevera que simplemente contiene aire de vagabundo diogénico sucio.
Instalación para montacargas.
Primera de un conjunto de tres instalaciones expresamente creadas para el espacio independiente Halfhouse en Barcelona, dirigido por los artistas Alberto Peral y Sinéad Spelman.

Installation: Cultural Center's lift with a carton box painted on white. Table with lamp, drawing and computer showing a film.
Direction, camera, edition: Dionis Escorsa
With: Daniel Barbé
3 min 41 sec
Shown at:

"The Projector Dog" · Halfhouse · Barcelona · 2019